Let us Help You
We work with entrepreneurs and managers from a wide variety of businesses.
We base our advisory services upon a combined platform of accounting, finance, and tax, together with understanding each business' operation, the industry in which it functions, and economic drivers that directly affect it. Our typical clients are closely-held companies, including new starts-up through second and third generation companies.
Examples of Business Advisory Services
Calculation of economic damages and claim due to business interruption.
Financing guidance concerning the acquisition of a manufacturing facility.
Advised on sale of a business achieving maximum shareholder value.
Developed a cash flow forecast integrated with a financing package used to obtain a working capital line of credit and equipment term loan in association with a business expansion. Business valuation and arrangement of financing to fund owner's buy-out.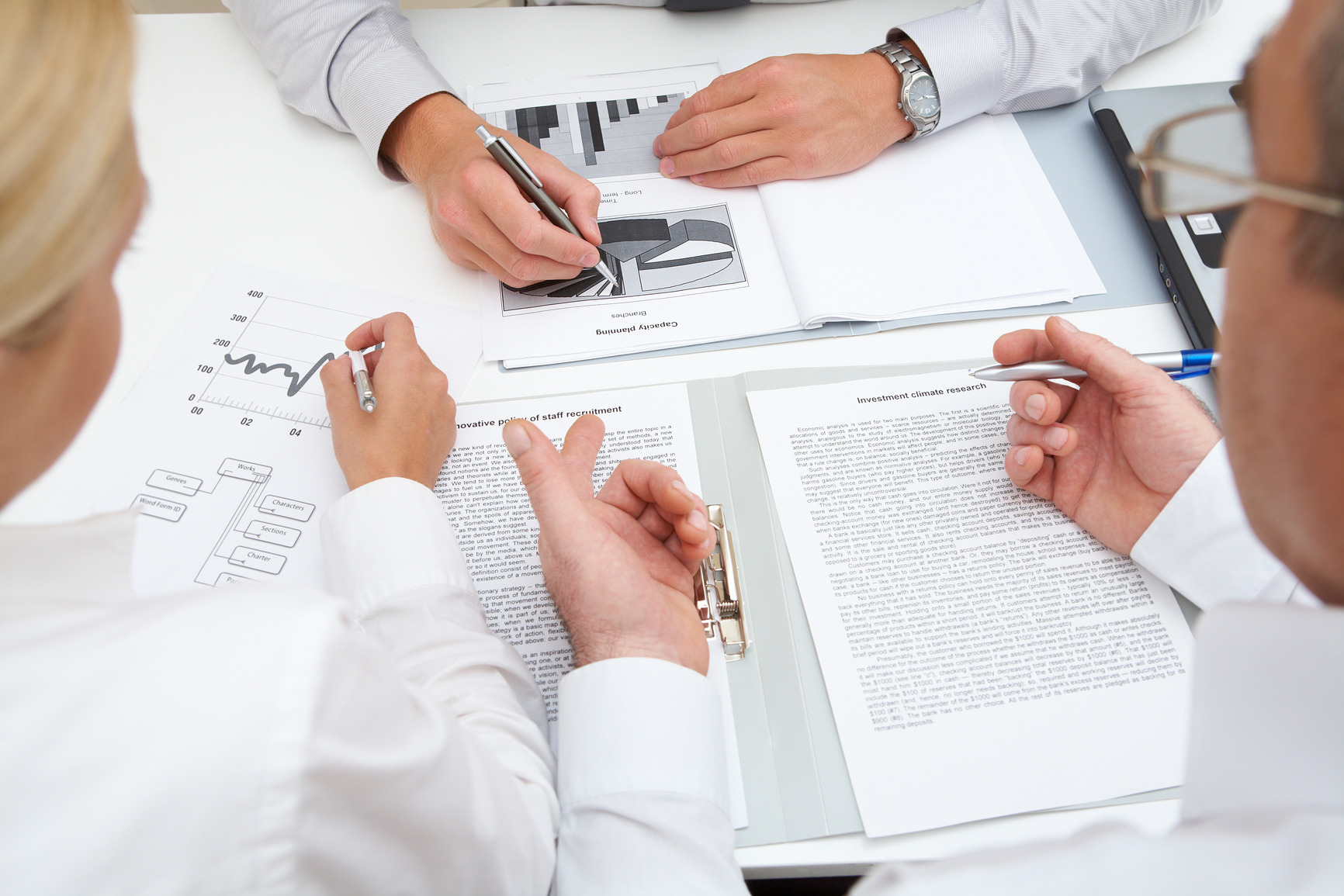 Mockup not based on actual client
Transforming Risk into Opportunity
As a business, we experience many of the same issues our clients face every day; from assessing financial risk, evaluating costs, to retention of a quality team. In successfully meeting each short term issue, our firm prospers thereby driving growth and operating efficiencies into the future. From our vantage point, we're able to make objective evaluations and considered suggestions that build a competitive business advantage.
In today's economic climate, it is necessary to surround yourself with experienced professionals that provide the knowledge and resources to secure the present and improve the future. In navigating through marketplace opportunities, maintaining a complete and reliable 360° view of your business and its health is critical in meeting daily challenges and achieving long term strategies.
Verity Perspective
We meet with our select clients to review their performance, assess their situation and offer advice to ensure they are achieving stated objectives. Whether transforming risk into opportunity or seeking a fresh perspective, we deliver superior service in developing a strategic and competitive edge.
As a comprehensive provider of assurance, tax, and advisory solutions, we bring an unbiased perspective focused on building business value.
Project Consulting
Business Valuations
Financing Decisions
Calculation of economic damages
Retirement and succession planning
Business acquisition (buy/sell) assistance
Turnaround consulting for distressed businesses
Business and strategic planning to achieve goals and objectives
Excellence, integrity, and innovation from advisors you can trust. Our diverse team actively assists clients in a variety of industries, such as…
Retail
Service
Wholesale
Restaurants
Manufacturing
Non-profits